The Best Kept Secrets of High-Ranking Airbnb Hosts
Listing Your Property
Nov
2019

Every host wants to boost their ranking on the Airbnb website. Its search engine works a little bit like Google with the way it ranks the listings. Therefore, if you are familiar with how Google's search algorithm works, you can figure out how to win the Airbnb battle.
When your listing appears at the top of the first few pages of the search results, you have more chances of getting booked. This blog post is about what the best hosts do to ensure they get to the top of the search results. If they can do it, you can, too.
The Basics
We all use Google or any search engine. When you search for any topic, you will mostly look at the first few results that pop up. Statistics show that 71% of users stay on the first page.
When you see the information you need, you click on it. Have you ever wondered how the website got there at the top spot? The answer is that it does not happen by chance. You need to understand what Google wants, so you can get to the top of the search results.
Airbnb works almost the same way. When the guests look for an Airbnb property, they look for it on the website. They typically stay on the first few pages of results.
Let us say that guests find your property on the first page and it is available for the date they want. There is a huge chance that they will book instantly without looking at the thousands of competitors in your area.
Now the only question is this: how do you rank at the top of the Airbnb listings? Based on the experiences of the top-ranking hosts, here are the keys to unlocking the potential of your Airbnb property:
1. Get Verified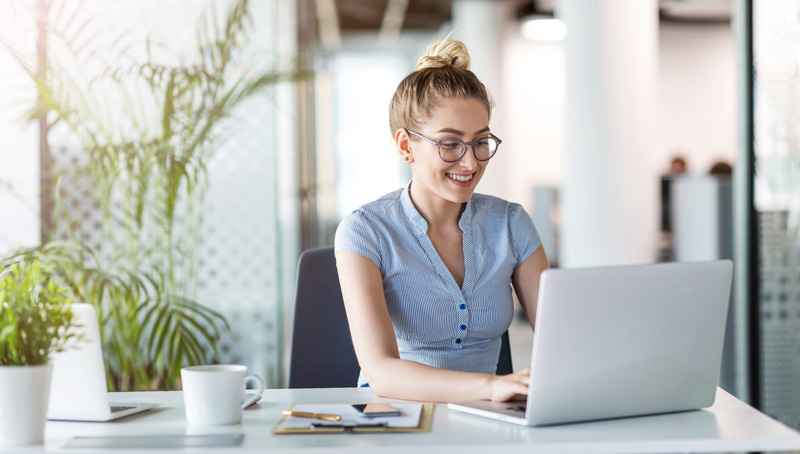 Before anything else, you should get your ID verified, especially if you are a new host. Airbnb values trustworthiness, which is why you should fulfil this requirement as promptly as you can. You will need to provide your phone number and some valid IDs to have a verified account.
Go to the Profile menu and find the Trust and Verification submenu. Complete the steps, so you can build a better profile. You will first have to confirm your email address, along with your phone number. You will also want to connect your social media accounts, including LinkedIn, Google, and Facebook.
If you are new to Airbnb, you will not have any reviews yet. You can, however, add some references, which increases your trust rating on the site. To do this, you can ask your friends and family to recommend you as a host. Go to Profile and click on References. You can create the request, which they can click to approve when they receive it.
The references will appear on your profile. Potential guests will see it, along with the people who have approved your request. The more references you have, the more trustworthy you look, not only to the guests but to Airbnb as well.
Note though that you should not overdo this feature. Only choose the people whom you know well when creating the request; otherwise, it will not help with your ranking.
2. Improve Your Listing
You already know there are thousands of listings just like yours, which is why you should make sure yours stands out. The first step is to complete all the sections when you list the property. This way, the guests will know what they should expect from it.
Describe the space, have a good title and description, and ensure the body is detailed and descriptive as well. It helps if you have a clear explanation about why your space is unique, such as the amenities or even your rules.
Also, lay out your expectations from your guests, if you have any. You can write them down under the House Rules section of the listing. Finally, do not forget about the photos of the property, which are what many potential guests look at before they even read your listing thoroughly.
3. Better SEO = Better Ranking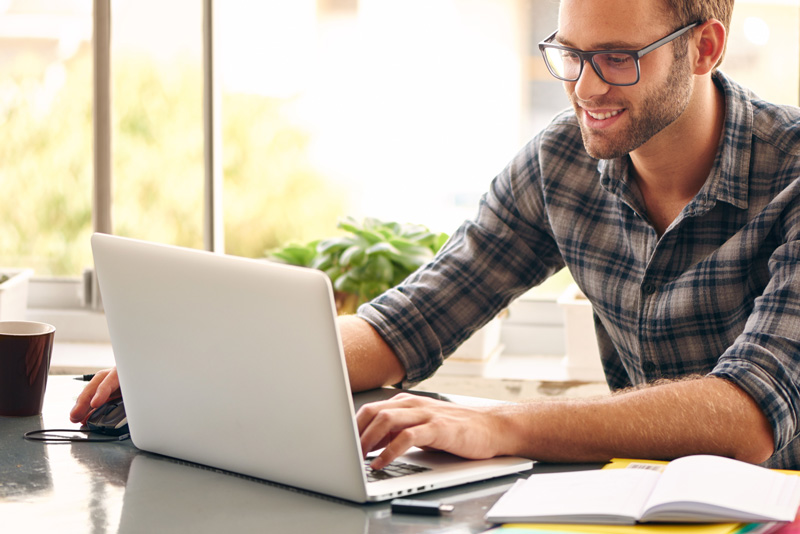 Airbnb search engine optimisation (SEO) is similar to Google and other search engines. However, instead of your website, you optimise your listing for the Airbnb search engine.
There is a huge difference between Google and Airbnb though. The strategies are not quite the same because Airbnb does not truly focus on keywords or even your written content for your ads. The primary concern is about you as a host and how you understand the needs and actions of the potential guests.
For instance, Airbnb takes into account the number of clicks you get when you appear in the search results. Of course, you have no control over this factor as a host. Nevertheless, Airbnb considers it as a significant sign that guests want to find out more about your property when they keep clicking it. Therefore, even if you do not get as many bookings as you want, you can still rank higher if many people click on your ad.
Note, however, that Airbnb only counts the clicks from individual guests. You can click your own listing hundreds of times but it will not help improve your place in the search results.
4. Be a Responsive Host
Guests will not book your property no matter how appealing it is if you do not respond to their queries. You do not want to be that frustrating host if you want to rank high on Airbnb.
It does make sense if you think about it. When you make money, Airbnb does, too. Therefore, the company wants you to be quick with responses. You should also reply to all enquiries.
You can check your response rate under the Stats menu of your account. Find the Standards submenu, which displays the percentage that should be at 100%. Hosts who reply in an hour or less have a better chance of boosting the ranking of their property.
You can also install the Airbnb app on your phone, so you can get notifications for the messages you receive. You can also reply from the app itself. Another tip is to turn on Instant Book, which helps with last-minute reservations. At the same time, it improves your response rate.
5. Build Your Reputation With Stellar Reviews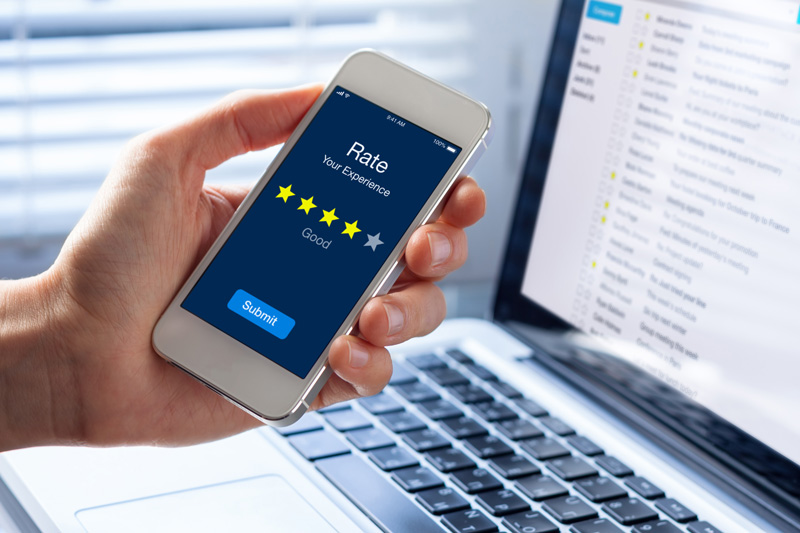 Believe it or not, what your previous guests say about their experience can affect your ranking. Airbnb wants you to keep your guests happy. This way, they will keep booking. The quality and quantity of the reviews can make or break your search performance.
If you get positive feedback with glowing five-star reviews, Airbnb will soon notice you as a good host. Therefore, you will get showcased as one of the best hosts on the site.
Another thing is that you should not get discouraged if you receive negative feedback. Instead, use it to improve the experience of your next guests. Even the best hosts can have some off-days. Also, there are extremely nit-picky guests that you will find difficult to please. Nevertheless, you may be able to fix the problem by communicating with the guest, so they modify the review.
6. Have a Good Pricing Strategy
Pricing is tricky but you can make it work. The best method is to look at how much the other hosts are charging in your area. Then, you should do your best to have a competitive price.
Some homeowners make the mistake of putting up a low ball offer. They not only lose a lot of money but they also do not gain as many guests as they would hope. Having an incredibly low price will make people wonder why. Perhaps there is something wrong with the property, which is why it is so cheap.
However, you do not want to drive away guests by being too expensive. The key is to be reasonable.
7. Have Regular Calendar Updates
A successful listing has an updated calendar. You may be busy but it does not mean you do not have the time to check your calendar page each day. It only takes a few minutes. By simply visiting this page, Airbnb notices it and it can help improve your ranking. The calendar gives you information about your bookings.
Airbnb Ranking Factors
Aside from the tips above, Airbnb has listed different factors that affect your ranking as a host. There are more than 100 factors that determine how your property will appear in the search results. The algorithm remains a secret, just like with Google but you can focus on these three things:
The needs of your guests
The details of the listings
The details of the trip
Out of the three factors above, the host can only influence the listing details. The other two are difficult for you to impact, but you can certainly improve the overall experience of the guests.
You can make your job easier with the help of a property management company. From responding to guests to creating a listing, let BnB Hosts handle your hosting needs.