Australia's Leading Airbnb Property Educators
Nicole and Aaron, founders of BnBHosts and BnB Professional Blueprint, have a unique STR property management formula. This has delivered consistently high returns for property owners Australia-wide. As such, they have been approached time and time again to teach all that they know.
Initially reluctant to give away their vast knowledge, they eventually decided to put together a full in-depth course teaching exactly what they know about making an incredible income for owners through short term rentals. Therefore, they are not only Australia's leading hosts, they are also Australia's leading educators on this topic and offer the only comprehensive course of it's kind in the country.
Now with over 1,100 students, let's see what they have to say about Aaron and Nicole, their expertise and their course.
Brandon, Tanah Merah, Australia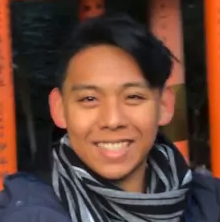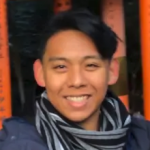 The Lake House was such a serene and tranquil place to stay- it was the perfect place to get away from the busy bustle of the city! While the property gave off a "resort" feel, each room was embellished with subtle touches that made it feel like home.
September 2019
Jaala, Shepparton, Australia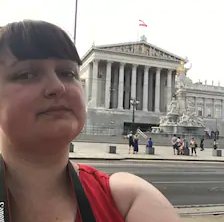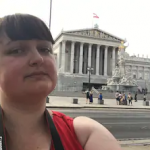 A beautiful, spacious & clean apartment with great amenities within easy walking distance to public transport, the convention centre, the university & the city centre (we walked everywhere & did a day tour for the wine regions). We appreciated all the plants, artworks & travel paraphernalia that made the space warmer & more like a home. Nicole & Sherrie were great hosts, quick to reply to queries & clear with instructions for checkin & checkout. The apartment is exactly as shown & described in the listing. It has very comfortable & spacious rooms that even allow for our party of 3 adults to enjoy their own space. Would happily use this apartment again if I return to Adelaide!
September 2019
Christine, Queensland, Australia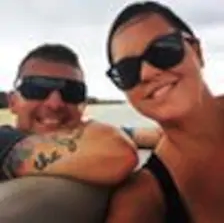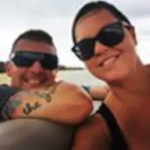 Easy check in, beautifully decorated. It felt very much like a tropical resort. Lovely and quiet. Wonderful mini break, thanks
September 2019
Lil, Sydney, Australia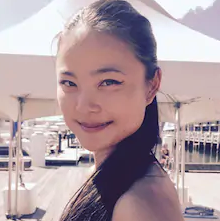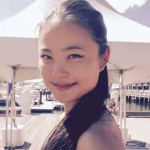 Nicole's place was exactly as pictured. Beautiful and breezy, so much lounging space and lovely touches such as a high quality Bluetooth sound system for us to play some mood music. All the creature comforts, impeccably clean, and even a bottle of wine as welcome on arrival. We loved waking up amongst the trees and the bird sound in the dappled Queensland sunlight.
September 2019
Georgie, Brighton East, Australia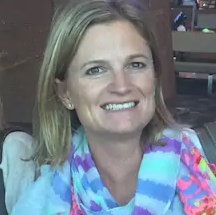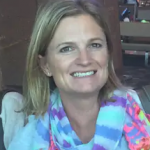 Very clean and lovely apartment. Good supplies and the bottle of wine was a lovely touch. The apartment is fantastic location for the convention centre and main restaurant area.
August 2019
Kelly, Brisbane City, Australia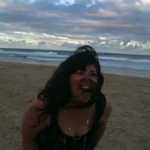 We loved our stay, we are so relaxed! The property is spacious, airy and the lovely garden outlook over the pool is so relaxing! All communication was prompt and clear and the bottle of wine was a lovely touch. Great location and on a Sunday, the markets are very close for a yummy breakie and local delights!!
August 2019
Rhiannon, New Port, Australia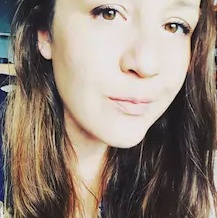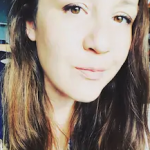 Lovely, cosy little space just off the more lively Rundle Street. I had some concerns about nose levels at night on Fri/Sat but was pleasantly surprised to find a quiet, peaceful nights sleep. Communication with Nicole and Josh was easy and super responsive!!
August 2019
Sebastian, Highgate Hill, Australia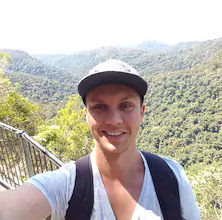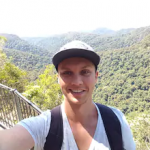 We had an amazing time at Nicole's place. The beautiful apartment is in a perfect location and it offers access to a day spa with hot pools and sauna. It is kept in a perfect condition and when we arrived we were welcomed by a bottle of red wine. Thank you so much, we really enjoyed our time here!
August 2019
Emmett, Hamlyn Heights, Australia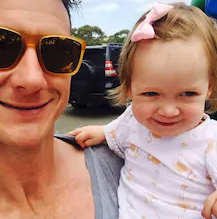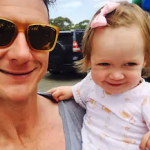 This place is amazing and in such a great location. Very spacious and everything you need plus more. Nicole and Josh were great communicators and every piece of information/advice & local tips were spot on would highly recommend to anyone and will definitely book again when in Adelaide
August 2019
Peter, Inverloch, Australia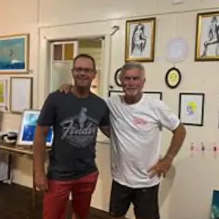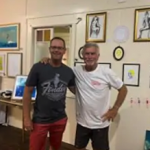 The pool and spa were amazing and the apartment was in a good position at the resort. The bed was very comfortable and the heating was great as it was bit cool when we were there. The bottle of wine on arrival was a nice touch. The front deck faces south so does not receive any sun at all in winter. Also you can hear the upstairs residents quite clearly moving around, could be an issue if you are a light sleeper.
August 2019
Lucy, Kingsbury, Australia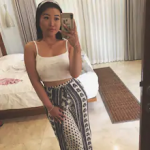 The pictures of the place are amazing but it's better in real life. There's everything you need from travel sized shampoo, conditioner and body wash, to extra towels and pillows. Really quick responses from the hosts too! Would definitely recommend if staying in Adelaide!
July 2019
Stephen, Kew, Australia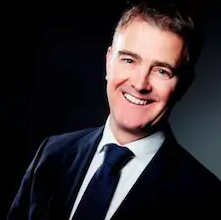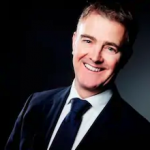 We enjoyed our stay very much. The property was immaculately clean and had all the comforts we were hoping for. Nicole was very flexible around check in and check out which added enormously to our enjoyment and made the challenges of flying in and out of Brisbane much easier to manage. The bottle of wine was a lovely touch and the afternoon sun on the balcony was just what we needed escaping a cold Melbourne winter.
July 2019
Bec, Shepparton, Australia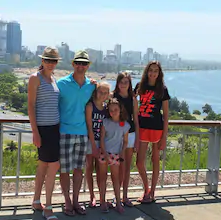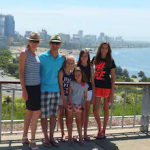 The house is in a great location close to the city, in a charming street. It was a really comfortable space for our family of six. We appreciated the large couch. We were a bit concerned that there is only one shower, but the bathroom is designed in a way in which others could get ready at the same time. The hosts were very responsive to any queries.
July 2019
Nick And Jess, Bulli, Australia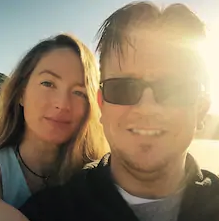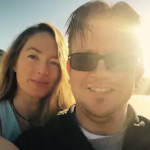 The apartment is in a great location, 5-10mins walk to the East End of Rundle, or Hutt Street. Parking was secure and reserved for us albeit a small space so was tight in our large SUV. Access is also very secure. Apartment is new and clean, a bit small for the three of us but has everything you need and we were very comfortable. Recommended.
June 2019
Jessica, Birregurra, Australia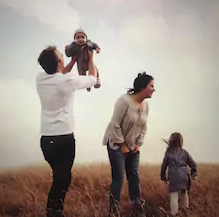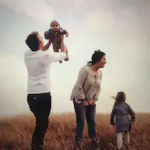 Nicole and Sherrie made everything very easy, early check in was accommodated. A bottle of wine was also kindly left chilled in the fridge for us to enjoy. Linen was clean and of great quality which made the unit feel comfortable and cosy. Really enjoyed the stay and facilities were great m.
June 2019
Reviews From Property Owners
Janet Reid, Noosaville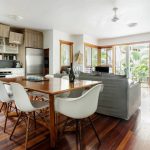 August 1st 2019 I entrusted my apartment to BnB Hosts. I was leaving the country for sometime and preferred to put it in the hands of someone to rent out on a day by day basis instead of a long term tenant.
I hadn't done this before and was quite nervous not knowing what the returns would be and to leave the decisions in someone else's hands. I had nothing to worry about – everything ran smoothly and I was more than pleased with my returns. Even when Covid arrived on the scene, the girls did what they could to attract guests and managed to still provide me with some income.
I would definitely use their services again and would highly recommend them to other property owners.
Janet Reid
Noosaville
July 2020
Carol B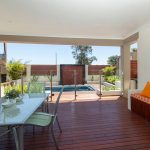 I have been "Airbnb hosting" a penthouse apartment for 7 years in Victor Harbor, so I have an appreciation of all facets of managing a superior holiday property. I know exactly what is involved to ensure that everything runs smoothly, thus ensuring Five Star reviews are consistently received.
So, when I purchased a second property in Glenelg with the intention of setting it up as another BnB, I knew I'd need a property manager who was an expert in the field of luxury short term holiday accommodation. But who to use?
After a disappointing and frustrating 12 month contract with a luxury property manager that did not live up to their name, I was hesitant about choosing another that could possibly fail to live up to my high expectations. I knew it would be very difficult and stressful to manage everything involved in running a second BnB by myself when I was located an hour away. I could have arranged my own cleaners, but what if there were other issues during a guest's stay? I prided myself on my Five Star guest reviews and needed a conscientious property manager with the same high standards as myself.
I researched various BnB hosting property managers and finally decided on BnB Hosts as I felt they'd be the right "fit" for me. I'd sent out several email enquiries to half a dozen "hosts", but the first to respond were BnB Hosts – unlike others that contacted me a week or two later. First impressions definitely count. My decision was based on the need to be able to have a reasonable amount of input and control over my Glenelg "baby" but this can often work against owners, as they may not be open to suggestions that would be beneficial to them. But BnB Hosts were very professional, accommodating and understanding and we've worked well together.
Nicole, Sherrie and Jodi from BnB Hosts have been great to work with over the past six months. There were no promises, BUT they have definitely delivered! Jodi has been my perfect property manager. Nothing is too much trouble – she goes above and beyond. She is friendly, communicates well, is efficient and an expert in her field. I'm so lucky to have her!
I have no hesitation in recommending BnB Hosts. If you're looking for short term property managers who give you peace of mind and will look after everything from A – Z (and BnB), look no further. Many thanks – great work guys!
Carol B
July 2020
Contact us
If you have a question or would like further information, fill out the contact form and we'll get back to you within 24 hours.
Alternatively, please call us on 1300 271 427 for instant service.