The Most Common Airbnb Guest Enquiries and How to Handle Them Like a Pro
Airbnb 101
Sep
2019

In the business world, you will always hear the saying that communication is key. As an Airbnb host, it starts even before the guest has booked. The moment you pick up the phone (or send an email) to answer certain enquiries, you should be ready.
From the way you talk, the tone of your voice, to the urgency, all these things matter. They easily affect the final decision of a potential guest. Therefore, it is crucial to show your communication skills right from the very beginning.
Wishing to be a successful "rentalpreneur" is not enough; it requires action. When you talk to your would-be guests, you should be prompt and polite.
How to be Efficient in Guest Management
Guest management begins when you first deal with a guest. This person has already browsed various Airbnb listings. Your Airbnb property is one option. It is up to your communication skills to persuade the person on the other line to book. While your ad has a huge impact, the final decision rests on how you talk to the guest.
It is more than essential to be prepared to manage your guest. During the stage known as "pre-booking," you should take all matters seriously. After all, Airbnb ranks hosts based on different criteria, including responsiveness.
The Most Common Questions You Will Encounter
Airbnb guests can have different questions, but the most frequent ones include the ones below. It always pays to know them so you will be ready with a good and helpful answer.
1. Where is the property located?
Your ad may state all the details that talk about the exact location of your property. However, some people will simply skim the ad. Most of them are merely interested in the photos you have posted in the ad. Many hosts forget to include crucial information about their rental property.
Whichever is your case, expect to hear or read enquiries, such as:
What is the exact address of the property?
How far is it from the airport?
How can I find your Airbnb rental?
How can I get there from the airport?
What is the name of the building?
You may also want to describe the neighbourhood in which your property is in, such as if it is downtown, urban, or rural. Most guests would want a specific answer, especially if they are searching for a place of interest. You can give them information about the best means of transportation, along with tips for their visit.
2. Can we check in or check out early?
Usually, guests tend to overstay a little for convenience. For instance, they have a trip scheduled an hour or two before their check-in time. Flights can sometimes land early. They may not have enough sleep while on the plane. Your guests would greatly appreciate it if they can check in before the agreed time.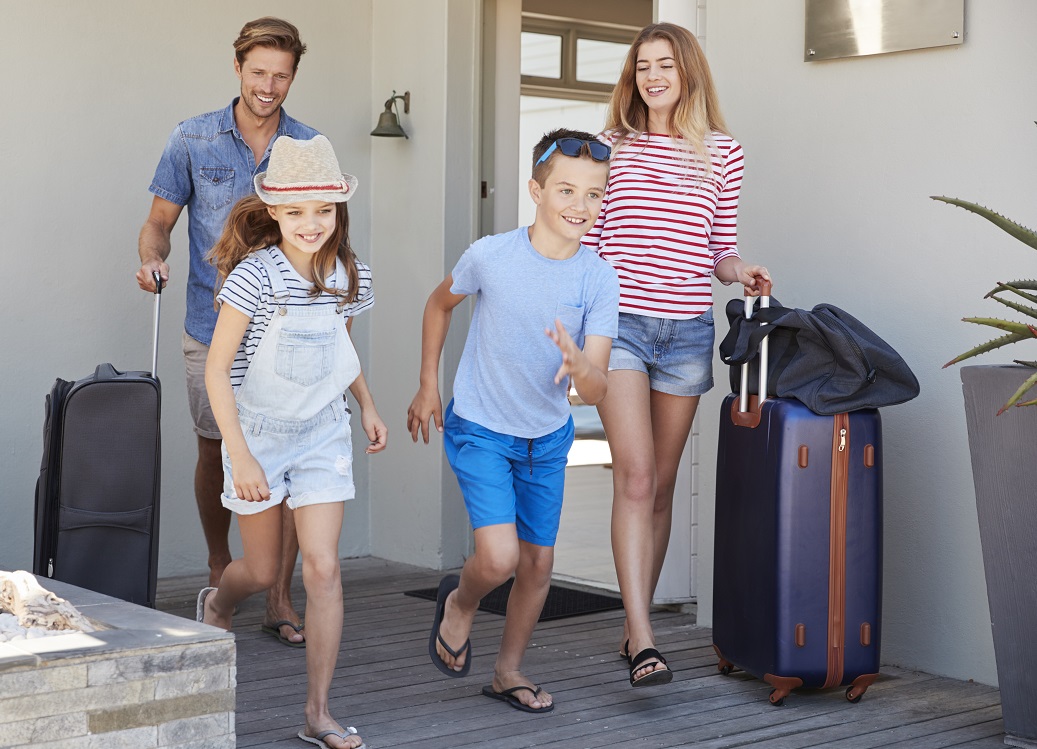 You can encounter a guest asking about early check-ins and outs. You should know how to respond to this question. It is often an important determinant as to whether or not the guest will book your Airbnb. Start by enquiring about the exact time of their flight, both the departure and arrival.
Even when you already have the times noted, you should still prepare for the unexpected. It should not come as a surprise that there are guests who will arrive earlier than the time they have given you. However, they will not let you know about the change. You will only learn about it when they are already on your doorstep.
If it is not possible to accept early check-ins at the moment, explain that you cannot accommodate their request at that moment. However, you must remain polite and respectful. To make sure they do not cancel the booking, offer them a solution. For instance, you can give them a place to store their luggage. This way, they will only have to wait without worrying about their possessions.
Meanwhile, if the flight leaves late, it may mean that the guest may require a place to stay in for a bit. It does pay off to have a flexible check in and out policy. Such a quality will give your booking ratings and numbers a boost.
3. Does your property have this item?
In your listing, always list everything that you have. As mentioned above, guests rarely read everything you have written in the ad. You may need to repeat most of the things you have included in the listing when a customer calls.
To save your time, you can simply upload photos of your property and its amenities. Of course, it makes sense to provide a caption for every photo. Post the name of the item even if it is something common, such as a coffee maker or a toaster.
You can also take advantage of Airbnb's feature where it allows saving messages that you have written. When responding to the questions of your guests, you can use the texts you have saved. This way, you do not have to go through the trouble of responding to the same enquiries over and over. The method also makes the guests think you are quick to respond with detailed answers.
4. Are there any discounts?
Airbnb has been around for more than a decade now. Guests have become more informed with rentals. They know what they want and they expect the host to provide it for them. Many guests are even bold enough to ask about certain discounts during their stay.
You may not be happy with the discounted price, but it provides numerous benefits. For one, it can have an important role in your income. It may be tempting to give your customers discounts, which can help you to gain more loyal patrons.
However, it does not always work that way. You need to be smart so you can use the discounts and promos to increase customer loyalty. At the same time, you can utilise it to entice new customers. How do you select the people to give discounts to? Here are some considerations:
Offer discounts to customers who stay for a longer period
It is also helpful to give a discount to those who regularly come back
During Christmas, New Year, and other celebrations, a discount is a good way to boost your profits
You can get five-star reviews with the help of discounts. These price cuts make the guests feel you appreciate them. In exchange, they will leave a high rating for your property.
5. Can I bring someone over, such as a family member or a friend?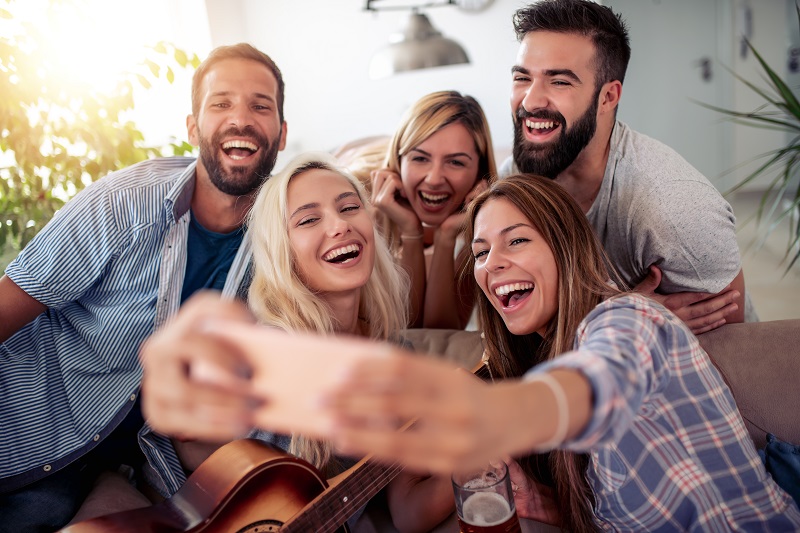 More often than not, your listing already has this detail. You may have specifically provided the exact number of people allowed when the guest booked for a room. However, some guests may be interested in bringing additional people into the house.
If you are in an apartment or a building, be clear about the rules, if there are any. You may allow a few more people into your property and even charge extra for it. As you can see, it is a great way to earn more money.
However, some guests may be irresponsible. The more people you let in, the more crowded and unruly the place can become. Plus, you may have other guests who are not comfortable with the noise. You should make sure you have rules set up that all the guests know about.
Some people may book your place quickly because you allow them to have visitors and parties. However, it can also cause you to lose other guests. Be wary of the consequences. Determine if letting more people in can truly help your business.
6. What amenities are available?
Typically, when occupants ask about amenities, they weigh in their options based on comfort. If you offer them more amenities than other Airbnb properties, they may book right away. Amenities make the guests feel more comfortable and relaxed during their stay.
You can provide TVs, WiFi, and a pool if you have these things. Be sure to mention them all to the guest to make your property even more appealing to them. If you allow pets and offer beds or treats, also tell the guests about them.
Also, do not forget about towels and linens, along with how often you replace them. If ever you mention that you have a fully stocked kitchen, keep in mind that it also means it has enough appliances. There should be cooking supplies as well to allow the guests to make meals from scratch.
7. What is the property like?
A huge concern for guests is that the property does not look like the photos in the ad. If it does not match the description you have provided, they might not book your Airbnb ever again. You can also expect that they will tell their friends about your place.
Therefore, you must be as honest as possible. Although you surely want to catch the attention of potential guests with your beautiful pictures, only give real information. If you are not confident with your property, it makes little sense that you are inviting people to rent it out.
Be sure to list everything that you know will entice the guests. At the same time, always be honest. Keeping their hopes up, only to disappoint them will not earn you great reviews.
Some guests will also enquire about the listed items, such as your appliances and if they are all working properly. They will often ask if your air conditioning or heating system is available. Some will also want to know if you have existing handicap features.
Many guests book an Airbnb with a parking space. If you have space for vehicles, do not fail to mention it even if you have stated it in your property description. Other things to touch on briefly are storage for luggage, bathrooms, bedrooms, and nearby hotspots.
More Tips on How to Handle Enquiries
When you receive an enquiry, be ready with a more personal response. Guests book faster when they feel that they are talking to a real person, not a robot that memorised the script. If the person asking mentioned that they have kids, reassure them your place is child-friendly.
To close the deal, you want to create a sense of urgency. Typically, a potential guest will email with a question, such as, "Is there a room available?" You can simply reply with a "Yes!" or you can provide an answer like, "Yes, it is available at the moment. Some people are interested but they have not confirmed the reservation."
It shifts the balance of power because you have created a sense of urgency to the reader. Even better, it eliminates or at least reduces the possibility of the guest asking for a discount.
Ensure that you have all the details, including the guidelines, available amenities, and other rules. This way, your guest's stay will be peaceful while preventing any headaches on your part.