Melbourne is the second-largest city in Australia in terms of population, with the latest statistics showing that more than 4.96 million people reside in the metro region. Many analysts believe that it could perhaps outpace Sydney by 2026. In addition, over 35 million people visited Melbourne in 2019.
Are you taking advantage of the short-term rental market on Airbnb and other booking platforms?
Why is Melbourne So Popular?
Melbourne has a high liveability rating. It is not difficult to see why, mainly because Melbourne is a well-loved area for sports fans. Apart from being the sporting capital of Australia, it is a top destination for those looking for food, fashion, art, and entertainment.
Aside from the booming population in Melbourne, short-term rentals through leading platforms like Airbnb are growing in number as well.
It is easy to enter the rental sector in the city. Here at BnB Hosts, we have a proven platform that has helped 100s of people enter the market with outstanding success.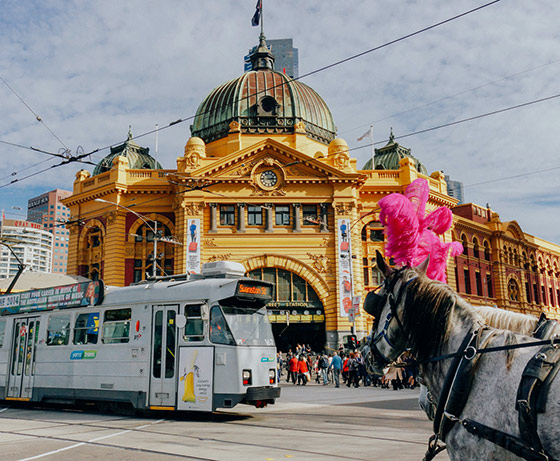 Why People Love Melbourne
The city receives plenty of tourists every year. Just in 2018, it welcomed more than 10.8 million local travellers who stayed at least one night. Meanwhile, another 2.9 million were from other countries that also stayed overnight.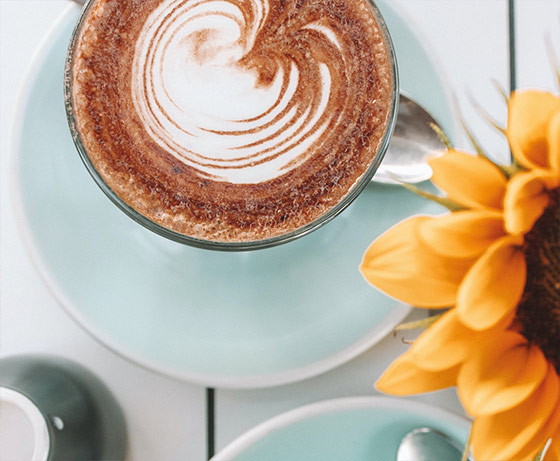 With so many things to offer, it is not surprising that Melbourne is one of the most visited places in Australia.
For instance, did you know that Melbourne is one of the world leaders in healthcare? Amenities are easy to access, along with educational opportunities. The robust economy is evident, and it is all thanks to the wonderful infrastructure of the city. Melbourne is truly world-class!
Here are more reasons why the city is well-loved, not only by Australians but people from around the globe:
More than 5.7 million travellers, making up 16% of the total number of visitors, agree that shopping in the Melbourne CBD is an experience of a lifetime.
Are you looking for restaurants, coffee, and artisan gelatos? Head to Lygon Street, which is Melbourne's version of Little Italy where you can also have some wine and enjoy some cheese.
For Melbourne's Chinatown, visit the Little Bourke Street, which is right between Spring and Swanston. You will find Asian grocers and noodle houses among many other offerings.
Sporting Fans Rejoice
Melbourne hosts world-class sporting events such as the Australian Open, Formula 1, AFL, NRL, A League, Melbourne Cup, Boxing Day Test and many more.
A Cultural Masterpiece
Melbourne laneways are iconic, becoming important cultural figures. Some unused laneways were recently revitalised, giving way to more cafes, boutiques, and art galleries.
Melbourne's public transport system sets it apart from several cities around the world. If you want a stress-free holiday with fun and quick trips, Melbourne will not disappoint you.
The city is deemed the cultural capital of Australia – for many reasons. Melbourne is where you can find several theatres and venues of live music, events, and festivals. There are also numerous art galleries and museums. Melbourne is easily one of the most exciting cities you can ever visit.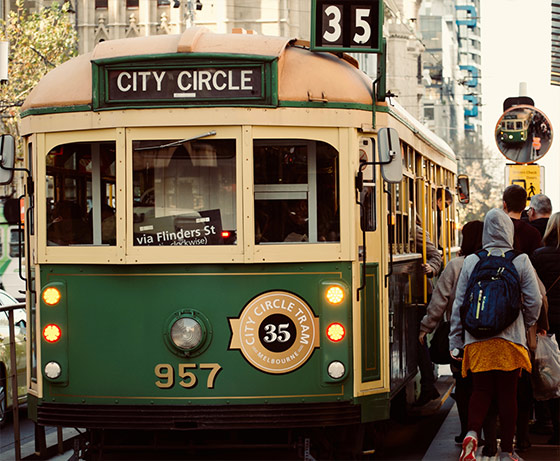 Why Invest in Short-Term Rental in Melbourne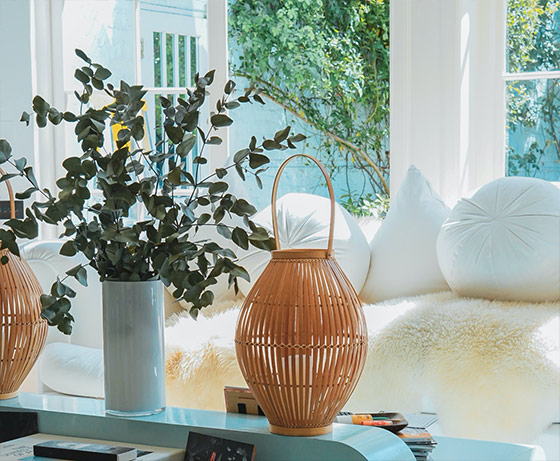 According to statistics, the average rent return for Greater Melbourne is about $430 weekly or $1,863 monthly. Even better, if your home is in the CBD and has three bedrooms, you can expect to earn around $800 weekly or up to $3,466 every month.
The short-term rental sector is a different story, though.
Here are some numbers to consider:
The average rate for a three-bed and two-bath property: $302 nightly
Average occupancy rate: 64%
The approximate number of nights booked per month: 19
Taking the numbers above, we multiply 19 nights that your guests have booked throughout the month with $302, which is the nightly rate. You'll get $5,738, which is well above the average long-term rental returns.
Property owners have the upper hand these days. They can turn to short-term renting even if they are out of the city or country. Instead of an empty house, you have guests staying in the property. At the same time, you are earning money without doing much work.
If you do not have a rental portfolio in Melbourne yet, we can help. Simply contact a member of our team and we'll show you how to turn property (that you may not even own) into a regular source of income.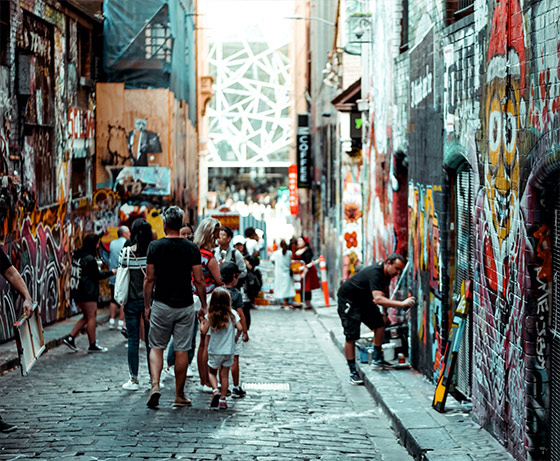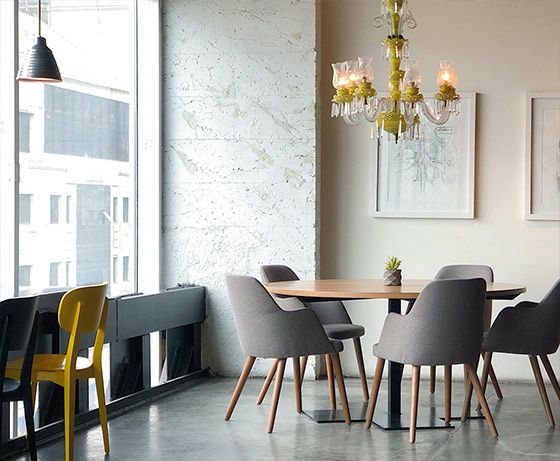 We offer a range of rental property management services in Melbourne (and other parts of Australia). As the country's leading experts in Airbnb rentals, we can help you achieve a better return on your property portfolio.
View some of our testimonials from previous students of our renowned property education program for an insight in to how we changed their lives.
If they can do it, you can too!
Whether you already have a home or you are looking for one to add to your portfolio, BnB Hosts can help you. We've helped 100s of people all over Australia achieve success in the short-term rental market.
It is easy to see why homeowners pick short-term over long-term letting. There may be extra work for you, but there is an answer to that. You can turn to a property management company that will take care of your hosting requirements.
Are you ready to embark on an Airbnb business? Explore your options in Melbourne with the help of BnB Hosts. Let the experts oversee your Airbnb properties. We will also help determine which type of letting is best for your location.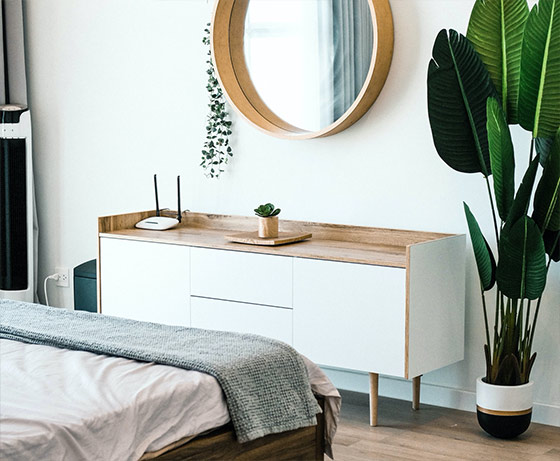 Contact us
If you have a question or would like further information, fill out the contact form and we'll get back to you within 24 hours.
Alternatively, please call us on 1300 271 427 for instant service.